Why international football reflects the state of the world economic system
Jaume Portell Caño is a freelance journalist specialised in economy and international relations, always in relation with the African continent. In 2018 he won the 10th Casa Africa Essay Award for "Un grano de cacao", an analysis of the relations between Africa and the rest of the world through the chocolate industry, among other aspects.
Puede leer este artículo en Español aqui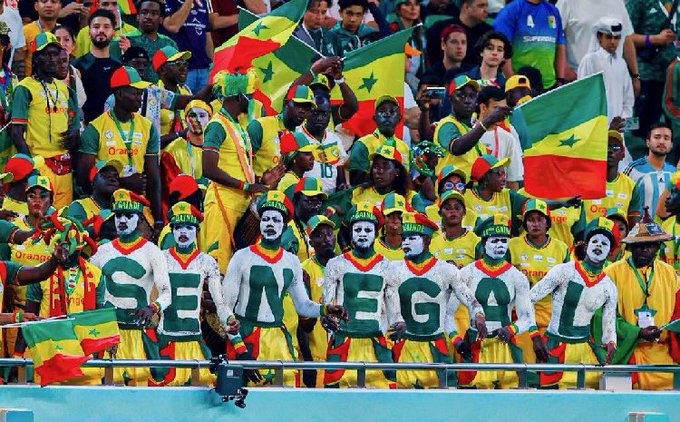 One night in July in Naples, Pele's prophecy seemed close to being fulfilled. The legendary Brazilian footballer, considered one of the greatest players in the history of football, said in the late 1970s that sooner or later an African team would win the World Cup. When he did, many thought he was crazy: Zaire had just played its first World Cup in 1974 and had lost every game, including a 9-0 drubbing by Yugoslavia. Yet on 1 July 1990, an African team had come within minutes of eliminating England and reaching the semi-finals. Led spiritually by the veteran Roger Milla, the Cameroonians led 2-1 with minutes to go. They had a glorious chance to make it 1-3, but Lineker's penalty in the 83rd minute sent the game into extra time. Lineker, through another penalty, made it 3-2. It was the first time an African team had reached the quarter-finals, and they had come close to improving their record even further. A largely unknown team – six players in the starting line-up played in Cameroon – had put African football on the map.
Flash forward to a hot December night in 2022 in al-Khor, Qatar. After half an hour of Senegalese danger, England surprised Senegal on the counter. If the Lions of Teranga had missed two clear chances, the English would not be so merciful. Their first shot on goal, after a quick move down the left flank, made it 1-0. On the stroke of half-time, England made it 2-0 with their second clear-cut chance. Senegal was still knocked out at the start of the second half and conceded the third in the 56th minute. England were never troubled and dominated at will, sparing some of their players for the quarter-finals. Senegal, who had overcome the loss of their star player Mané to get through the group stage, faced their limitations. Their best player, Ismaila Sarr, plays for Watford in the English second division. No Senegalese player plays for a Senegalese or any team on the African continent. And Pele's prophecy remains unfulfilled: despite the promise of the 1990 World Cup, only three African teams have reached the quarter-finals of a World Cup since then: Senegal in 2002, Ghana in 2010 and Morocco in 2022. No African team has ever made it beyond that round.
The Faustian bargain of Senegalese football
Senegal are the reigning African champions. They won the continental tournament in 2022 and came close to doing so in the summer of 2019. If no one stops them, they may go far or win one more African Cup in the next few years. After all, they have what is surely the best generation of players in their history. In practically every line of the pitch they have a player who is at a top European club: goalkeeper Mendy and centre-back Koulibaly play for Chelsea; Gana Gueye, after a few years at French club PSG, is now at a medium-sized club, English club Everton; Sadio Mané, after triumphing at Liverpool, is the spearhead of German club Bayern Munich. The presence of their players in Europe ensures their continental dominance, where they have to face much weaker teams – precisely because of the lack of players in Europe. As the years go by, success is linked to the number of players each team has in Europe's top leagues. And few teams have more players than Senegal, Morocco, Nigeria, Cameroon or Ghana. Senegal has given up having a strong local football league in exchange for exporting its best players to Europe. It is a pact that works for them in Africa, but shows its limits at the World Cup.
Beyond pure talent, without sporting planning and infrastructure it is impossible to compete at a global level. And to achieve this, it is necessary to invest resources – capital – that the poorest countries do not have. At least not in the amount needed to compete with the richer countries. With local leagues destroyed, clubs in countries like Senegal are increasingly focusing on being breeding grounds for French clubs. This is where the best players like Sadio Mané, Ismaila Sarr (Generation Foot, associated with Metz) or Idrissa Gana Gueye (Diambars, associated with Marseille) come from. These clubs are rarely able to put together strong teams to compete in the African Champions League, where they barely make it to the early stages.
Their meagre income is basically used to reproduce the pattern demanded by the clubs in the metropole. Senegalese clubs desperately need to sell, and in some cases the French have the right of first refusal to take the three best players from each team on trial every year. If they find players they are interested in, they sign them for figures that are never more than a million euros. Then, if they are successful in France, they can sell them and multiply the initial investment and reserve the right to a percentage of the future sale of the player. This is where, thanks to the purchase of the "raw material" at source, once it has been manufactured, profits are multiplied. It is a typically colonial scheme.
The differences in infrastructure between Europe and Africa are so great that, increasingly, African national teams are completing their squads with players brought up in Europe. In Senegal, six of the starters against the Netherlands were born in France. It is, again, recognising and reinforcing an inferiority at the grassroots: many of these players choose Senegal when, at 25 or 26, they accept that they will never be called up to play for France's senior team. They are, in a way, France's rejects. Senegal does not have a strong enough private sector to support clubs that, with a scheme of their own, support the development of their own players. Some of the top clubs cannot even pay their salaries regularly, in many cases less than 300 euros per month. That is why the Senegalese federation has settled for its clubs being a French appendage or, directly, calling French boys and asking them if they want to play for the country where their parents were born.
Football teaches us economics
The pattern of many African teams is similar to that of their economies. Dozens of countries, focused on selling raw materials abroad, miss the opportunity to create a functional economy internally. They sacrifice that plan for profits that, in the short term, seem real. Instead of growing food for their populations, they hope to make money by selling peanuts (or oil, or gas, or cocoa, or gold) for dollars to import the food from abroad. At the level of job creation, with a receding state, their best hope is to hope that foreign capital, after enriching itself by manufacturing what they sold them, will come back to invest something – and repeat the process. And pray that the price of peanuts never drops.
Slashing health, education and public investment was, according to the IMF's plans in the 1980s, supposed to lead to a flourishing private sector. What actually happened was that widespread impoverishment made many businesses impossible for lack of customers. After all, who would want to set up a shoe shop in a village where all the inhabitants are broke? Macroeconomic growth, boosted by commodity booms, results in headlines like those of the mid-2000s, when the Anglo-Saxon press spoke of "Africa rising", a growing Africa with a thriving middle class, connected to the internet and ready to embark on a new course. When African countries fall again, it is just as easy to return to the previous discourse, full of racist clichés: that Africa ruined by corruption, wars and stupidity, incapable of saving itself despite the good advice of the Europeans.
There is no easy or quick way out, neither for football nor for the economy, but in both cases it is possible that the source of inspiration comes from Asia. Japan and South Korea, with strong private sectors, have for years been developing their local leagues, where clubs are closely linked to companies. To give just two examples: Japan's Urawa Red Diamonds are supported by Mitsubishi; South Korea's Pohang Steelers by steel giant POSCO. Both countries have the most successful teams in the Asian Champions League. They have more and more players at European clubs, but rarely need to sell them to survive. Their players have a good standard of living even if they never go to play in Europe, and the standard of their local football is decent thanks to the world-class infrastructure they have – and thousands of fans willing to pay to watch their games in the stadiums.
South Korea plays regularly at World Cups, and in previous tournaments have even beaten giants such as Germany. Although they have played a rather modest role in Qatar, they have played in nine World Cup tournaments since 1986, reaching the semi-finals in 2002. In Qatar, Japan lost in the Round of 16 on penalties to Croatia, but in the group stage they shocked Germany and Spain. In 1990, Africa was increasingly seen as the third continent behind Europe and South America – with Brazil and Argentina leading the way – and three decades later, the Asian tigers are also making their mark in world football.
The main warning for Senegal is to be found in Côte d'Ivoire, the most paradigmatic case of foreign dependence without a functional football structure. Without a structure, there is no consistency possible: after its golden generation with Didier Drogba, Kolo Touré and Yaya Touré, the Ivory Coast has not played in a World Cup since 2014. That is why, beyond the empty and repeated promises about African potential, a suitable environment needs to be created that involves a structural change, a model of its own. Without that, success will never come. And now I don't know whether I'm talking about economics or football.
You decide if we close down BRAVE NEW EUROPE and the Gig Economy Project
We have set a goal of 20,000 GBP/Euros. If we do not reach this, we will continue as long as the funds last then close down the website.
Thus we are letting you decide. If you want the site to close down, then don't donate. If you want them to survive and flourish then donate HERE