We thought this could come in handy.
Cross-posted from The Minskys
Economics: An Illustrated Timeline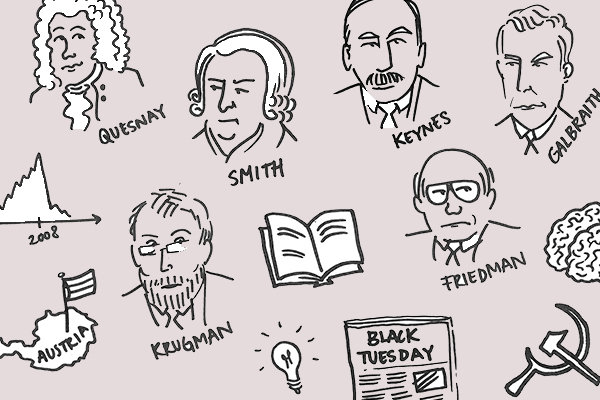 Do you keep getting confused about the different schools of thought in economics? Do you always forget what Walras was about, and when Marx was around? This timeline has your back. It provides an overview of historic events, schools of thought, and the people involved.