Columbia law professor Tim Wu on The Curse of Bigness, neo-Brandeisian antitrust, and the lessons we should learn from the first Gilded Age.
Cross-posted from Pro Market  The blog of the Stigler Center at the University of Chicago Booth School of Business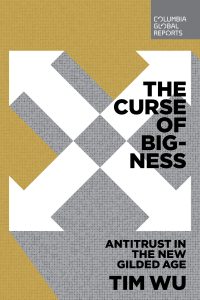 The result: an increasingly concentrated global economy marked by historic levels of inequality and extreme concentrations of economic and political power, with disaffected voters being lured by radical far-right nationalists across the West. "We have managed to recreate both the economics and politics of a century ago—the first Gilded Age," Wu writes.
Continue Reading here