What lies behind Germany's self-declared V-Recovery?
Mathew D. Rose is an Investigative Journalist specialised in Organised Political Crime in Germany and an editor of BRAVE NEW EUROPE.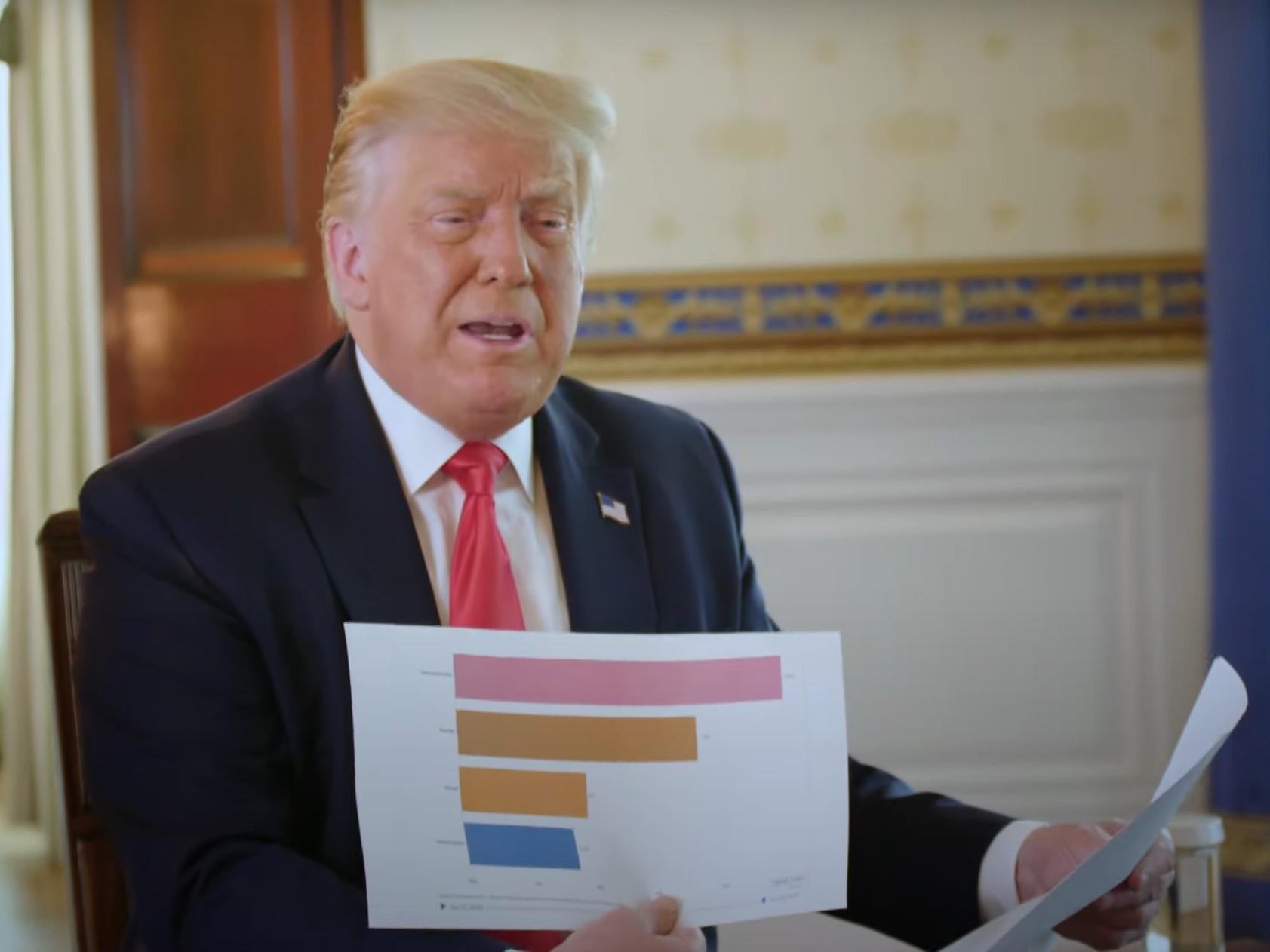 On 26 August the German government gave up hope that there would be an economic V-Recovery in Germany and Europe. Merkel's coalition decided to extend the nation's furlough payments until the end of 2021. The reason is that the next general election is due in Autumn 2021 and the government realised that a rapid economic recovery will not occur as hoped, leaving the road open to a large increase in unemployment. With around six million workers currently in its Kurzarbeit furlough scheme, whereby workers receive about two-thirds of their wage from the government, a swing to the far right AfD party had become a tangible threat.
To prevent the general public from understanding the implication of this decision, a few days later Germany's Minister for Economic Affairs and Energy , Peter Altmaier, confirmed that Germany was already in the midst of a V-Recovery, forecasting that the economy would return to pre-pandemic levels in 2022 – that is, after the election. To prove this he even presented a chart with a V – well more or less, not being terribly steep with regard to the future. It was reminiscent of Trump's legendary chart presentation proving his excellent handling of the current pandemic.
The German government is hoping that its voters do not have a clear understanding of the post-pandemic economic development in Germany and Europe. How misleading Altmaier's prognosis is can be seen in the German car market, which is vital to the country's economy. While in April there were 61 per cent fewer new registrations than in the year before, in May it was 50%, June 38%, July 5%. Following the logic of Altmaier's V prognosis, one might have expected a plus in August in comparison to the year before. Now the numbers are out: there were 20 per cent fewer cars sold than in August 2019. The automobile branch makes up 5% of German GDP and Germany constitutes a quarter of the EU car market, so this will also have consequences for the EU.
Altmaier must have had these numbers when he predicted his V-Recovery. It is thus no surprise that German car manufacturers had run to the nanny state for a second "Car Summit" requesting a bail-out. What the Germans cannot admit is that their auto industry is on its way to becoming a zombie branch, having wasted a decade developing diesel cheating devices and luxury limousines and SUVs with high CO₂ and NOX emissions instead of concentrating on a climate friendly transport revolution.
German manufacturers are certainly not being taken in by Altmaier and his chart. Early on they had begun firing workers, not even bothering with the furlough scheme. This is especially true in the automobile branch, which had initiated major job reductions before the pandemic because of a worldwide crisis in the industry. According to insiders, Mittelstand producers of automotive parts have been laying off thousands of staff, closing factories, or moving them to eastern Europe. Schaeffler, one of Germany's largest automotive and industrial suppliers, announced on 9 September that it will cut a further 4,400 jobs, mainly in Germany. Two days later the German lorry and bus manufacturer MAN, a VW subsidiary, announced that it will be axing 9,500 jobs principally in Germany and Austria. 15 September the tyre producer Continental announced that it too will close a factory in Germany with 1,800 employees by the end of 2021.
This trend seems to be prevalent in most of Germany's manufacturing industries, where the number of employees decreased in August by 164 000 (-2.9%) compared to July 2019. This is the highest year-on-year decrease in percentage terms since May 2010, having already seen a 2.4% year-on-year decrease in June 2020. As with Trump, apparently facts are not so important for Altmaier.
Others however had fallen for Altmaier's fake news. Following his upbeat prediction, according to Reuters, economists were expecting growth of 4.8 per cent in German industrial output in July compared to June. When the numbers were released on 7 September, there was a third consecutive month of growth, but only a 1.2 per cent month-on-month rise. The predictions by economists cannot even be termed a near miss.
Not included in Altmaier's graph are the pandemic. The possibility of a second wave was well known. It was already being detected in some nations as tourists returned from their holidays. One can only ask why the EU opened its internal borders declaring the travel season for open. The answer is rather simple: profit. Not only do the economies of Southern European nations depend on Summer tourism, so does the travel industry in the North. Germany alone has pumped double digit billions into the branch during the current crisis. Money it will probably never see again – nor the jobs, since these same companies are laying off large numbers of employees.
It would have demanded a very brave government to forbid the entry of foreign tourists. For Greece, tourism provides 18 per cent of GDP, in Spain 15, and Italy 13 per cent. The EU could have shouldered the political responsibility and economic damage, but the EU has once again proven completely useless. It pretends all is well – but it wasn't. For Spain the tourist season was not only a financial disaster: it has already cost well over a thousand lives and further lockdowns with all the economic consequences. The second round of Covid seems to be riding the wave of returning tourists.
This raises the question whether Altmaier's graph takes into account that other Germans cancelled their vacations in the South. This certainly did increase domestic demand, maybe not for hotel rooms and flights, but many Germans spent their money in the domestic economy, as seen in high retail sales. This has been a fillip for the German economy in these difficult times. On the other hand, billions of euros that Germans carry to southern Europe and the world during their summer holidays, enabling these to buy German exports the rest of the year, aren't there. The economic consequences are unknown – except apparently by Altmaier and his graph artisans.
Nor did Altmaier appear to have included the strengthening of the euro in his calculations. The value of the euro against the dollar has increased by around 10 per cent since the pandemic began This will probably influence exports, on which the German economy, and much of the EU, rely. It may also be responsible for the euro-zone registering deflation (-0.2 percent) for the first time in four years in August, which could also affect growth.
Also left out of the equations is the potential damage to German exports caught up in the increasing tensions between the United States and China (Germany's largest trading partner), both of which are well aware of Germany's heavy dependence on exports. Already under attack for Nordstream 2, Trump only has to mention car import tariffs and the German government, which determines EU policy, caves in. As Germany's relationship with China seriously deteriorates, a Chinese import ban for German pork was introduced at the first opportunity. Exports to China of pork from Germany totalled €835m in the first half of this year (€1.2bn for all of 2019). Germany has become a hostage of its own failed mercantilism.
The current motor of the German economy is the state. It is pumping 1.3 trillion euros into the economy, most of which is going to large companies. These are the clientele and paymasters of the Christian and Social Democrats. There is no serious concept for a re-orientation of the economy for a low CO₂ future.
Included in this sum is cash aid of 600 million euros to major corporations. Apparently 14 are asking for a recapitalisation, another 46 are seeking large loans from the government. Up to now the only named recapitalisation was 9 billion euros for the German airline Lufthansa that includes a 20 per cent state stake in the company (yet foregoing the right to influence policy, such as environmental standards), despite which Lufthansa plans to fire 22,000 staff. In the first half of this year Lufthansa has already recorded losses of 3 billion euros. The names of the other companies applying for these funds is being kept secret, which probably means that many are environmentally and financially not without major blemishes. Some companies that have already received large credits from the German state-owned development bank KfW are the German tour operator Tui (3 billion euros), Adidas (2.4 billion euros), the electronics retailer Ceconomy (1,7 billion), Thyssen Krupp, and the car rental Sixt (each one billion euros).
This is something Germany can currently afford to do, with the negative interest rates on its bonds. In other words, bond investors are helping pay for this programme. Should interest rates remain in negative territory, the German government can continue this policy for quite a while, as there are no interest payments and when the bond is rolled over it has been reduced in value. At the same time it gives the government previously unknown power over business. Lufthansa would probably not survive without government assistance, nor many of the other aid applicants. But as seen with Lufthansa, the German government does not want to control or influence business. It simply wants to maintain the status quo, a system in which German political parties live very comfortably.
Thus the German government is being extremely generous with its support to large corporations. Companies receiving billions in the furlough programme are permitted to continue paying dividends and bonuses. BMW, Daimler, and BASF have already approved dividends. Volkswagen will probably follow suit. Those receiving the above mentioned state credits cannot for the duration of the loan.
This might explain why an important factor is being completely ignored. There is no measure in place to prohibit companies receiving financial support from the state from making donations to the ruling Christian and Social Democrat parties. Nor are they prohibited from distributing well remunerated jobs to politicians of these parties or their family members. Both are common practice as part of the corporate legal corruption that is endemic to Germany. With elections around the corner, this must be of exceptional public concern, but it isn't, which says everything about Germany's political culture.
While Germany may not see the V-Recovery predicted by Peter Altmaier, there is certainly a good chance that the finances of the Christian Democrat and Social Democrat parties and their politicians' may enjoy a spike.
BRAVE NEW EUROPE brings authors at the cutting edge of progressive thought together with activists and others with articles like this. If you would like to support our work and want to see more writing free of state or corporate media bias and free of charge, please donate here.